Head of Financial Planning and Analysis 📊📈
Description
Festicket empowers music fans with a seamless service to discover and book tickets and travel packages for music festivals worldwide. Our platform offers an end-to-end experience for music travellers, an efficient two-sided marketplace for 1,500+ music festivals across 40 different countries, and a network of 5,000 suppliers for accommodation & travel packages. In five short years, we have become Europe's largest music festival platform. 🙌
The Festicket Family is currently 120, and we're passionate about changing the face of live music experiences. Our head office is in Camden, London with smaller offices in Berlin, Amsterdam and Porto. 🌍

We're now post Series-C funded, and backed by some of the UK's largest VC funds. 🎉
We've been announced as #6 in the Sunday Times Tech Track 100 & a Tech City UK's Future Fifty company. 💪
Join us on our mission in transforming the way music fans discover, book tickets and travel packages for festivals around the world. 🚀🚀🚀
YOUR ROLE
Festicket is looking for a Head of FP&A to join our Finance team, reporting directly to the CFO. At Festicket we are building a finance team that goes beyond the numbers and has a passion for improving business performance. This role is a key part of that vision.
You will be responsible for providing impactful guidance on day-to-day business decisions and company-wide initiatives. You will work with senior internal partners including marketing, commercial, technology and operations teams to understand key business drivers and assess the impact on the company's P&L.
This role requires the ability to dive deep into complex data as well as the ability to deal with ambiguity in order to synthesize information. In addition, the successful candidate will have the ability and confidence to work across teams, understand and communicate complex concepts, bring business insights, drive change and influence the companies financial results.
YOUR RESPONSIBILITIES
Develop and improve the long term financial planning model/business plan so it can be an influential tool for senior business leaders to use to positively impact financial performance
Provide leadership to the departments with respect to financial management, resource prioritisation and allocation (across all areas of capital deployment)
Driving analytical and conceptual thinking that extends beyond the numbers into strategy.
Critically evaluating information gathered from multiple sources, identifying gaps, reconciling conflicts and reporting key findings to drive decision-making
Apply your expertise in quantitative analysis and data mining to generate reliable forecast models as well as extract useful, actionable insights to focus on key drivers of success
Build analyses that dissect recent trading performance to its key drivers
Build with he CFO the monthly Festicket trading review process with senior leaders and help develop a culture of ownership on the numbers
Develop the annual and quarterly Festicket budget and capital allocation process
Help automate board reporting tasks
Improve accuracy of financial forecasts reviewed regularly
Influence the unit economic performance
Support with corporate development (eg M&A and fundraising) workstreams when applicable
Requirements
7-10 years of relevant finance work experience preferably in a fast paced startup environment in B2C consumer technology
Strong academics (2.1+ degree, excellent Maths track record at school)
Solid understanding of accounting processes and terminology (recognised accounting qualification is preferable such as CIMA, ACCA, ACA)
Experience of running financial planning/forecasting/budget cycles in a B2C online business
Experience of business partnering commercial leads and delivering results in improving financial metrics and unit economics
Strong commercial acumen, as well as demonstrable experience of understanding relationships between key financial and non-financial business drivers
Experience in presenting commercial and financial metrics to non-finance teams and key stakeholders
Advanced Excel (needs to be demonstrated). Experience of working with large data sets and creation of financial models/reports from scratch
Experience working with analytical tools such as Tableu
PERSONAL CHARACTERISTICS REQUIRED
Excellent communication skills and ability to influence
Bright, inquisitive and passionate about online business
Highly organized and detail-oriented; able to multitask and work on multiple ongoing projects
Able to meet deadlines and work independently with strong attention to detail
Strong interpersonal and cross group collaboration skills, ability to drive simplicity
Self-starter who will be keen to initiate new ideas and processes
Innovative, creative and imaginative
Benefits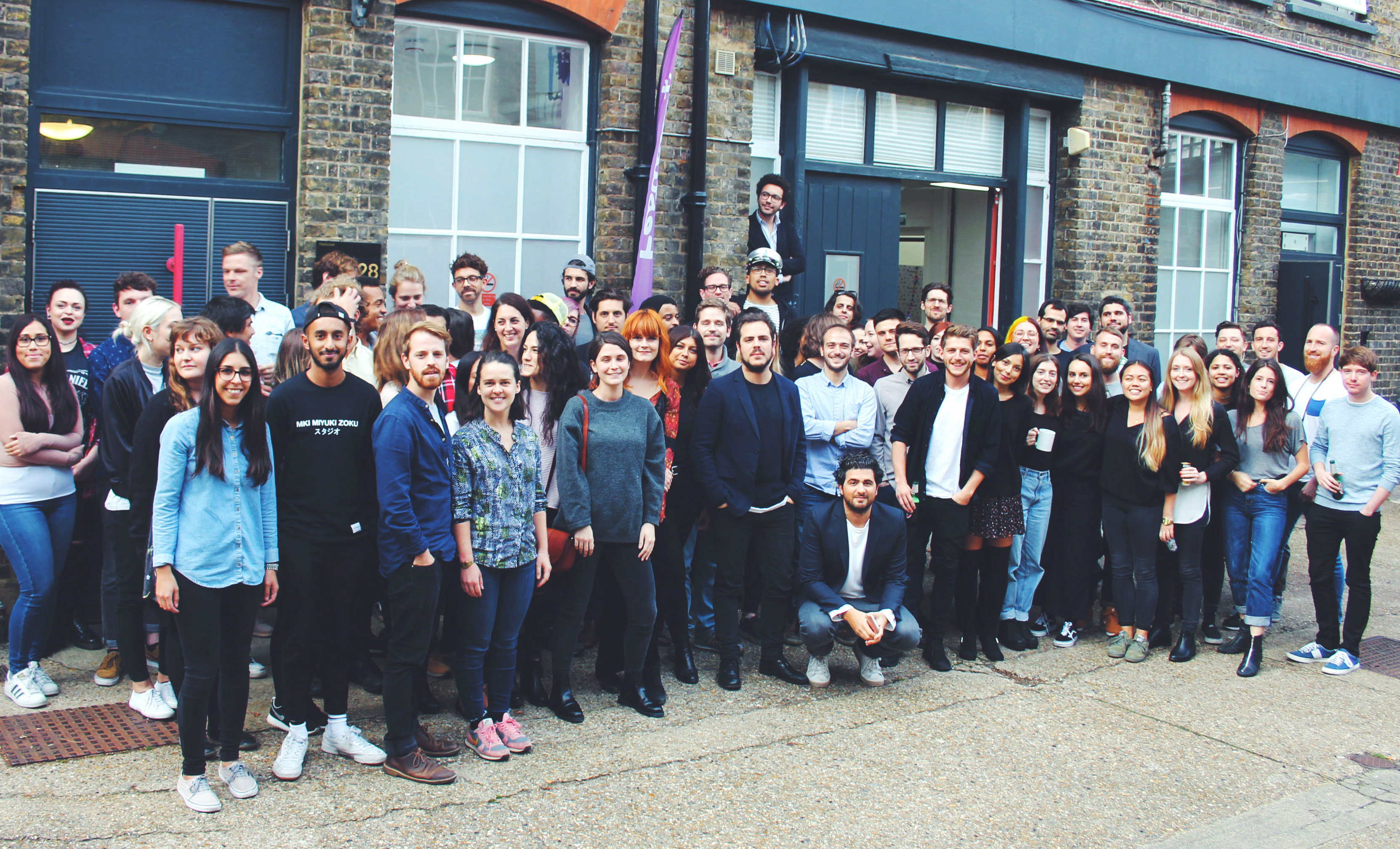 We're a team of 120 located in an amazing converted piano factory in Camden (NW1 8LH) a short stroll from Camden market and Primrose Hill. By joining us you will be part of one of the fastest growing music / travel start-up companies in Europe, where you will have ample opportunity for career progression as we continue to grow. 📈
We have a company culture which is very idea orientated and driven but also very social. It's entirely normal at 6pm on a Friday for half the company to be drinking together in the office & then planning to head out for a night out. 🍻
Benefits also include:
Festicket workplace pension
Cycle to work scheme
Travel season ticket loan
Occasional free tickets for music festivals worldwide and all year round staff discount.
Long service awards
Extra day holiday for your birthday
Remote working days allotments / work from home options
Free www.perkbox.com account offering discounts & savings on hundreds of exclusive company perks.
Sales Trainings & budget for conferences
Management training programme
Free breakfast - including cereals, bread, croissants, marmalade, etc.
Weekly delivery of beers, food, snacks, fruits and drinks
Weekly Friday drinks
Regular team lunches
Fun monthly company events
Regular internal Ping Pong tournaments
Perks - free Festicket T-shirts, Jumpers and more
Fun environment & great office next to Primrose Hill
Value driven start-up culture