Description
Festicket is a rapidly growing eCommerce platform for music festivals, offering a comprehensive catalogue of ticket, accommodation and transport options to the largest music festivals around the world.
Our team is passionate about changing the face of live music experiences. Our head office is in London with smaller offices across Europe. However, we operate in France, Spain, Germany and other European countries (see www.festicket.com for more information).
We are backed by leading VC funds and have been announced as one of the fastest growing tech startups in London - http://www.techcityuk.com/blog/2017/02/future-fift...
We've been announced as #6 in the top 100 fastest growing tech companies in the U.K - http://www.fasttrack.co.uk/company_profile/festick...
You will join a team within a rapidly growing company who in four short years have become Europe's largest music festival platform. 🚀
YOUR ROLE
Festicket is growing fast and we need another Agile Web Tester/Quality Analyst to join our Tech team. You will be working closely with our developers and product mangers to give fast feedback on issues and relay important information about the system.
This role is suitable for a manual Tester with functional and UI testing experience. Experience with or interest in Automation is a bonus. Our developers write Unit Tests, Front End and E2E tests and would love input from a Tester's perspective to make these even better!
YOUR SKILLSET

Proficient in manual functional and UI testing.
A knack for knowing how to convey information to various audiences to advocate for users, the product and the Tech team!
Ability to focus on deadlines and deliverables – find the important issues fast.
Ability to think abstractly and view situations from differing perspectives.
OUR TOOLS & TECHNOLOGIES

For communication and workflow we use Slack and JIRA.
Test management is done in a very lightweight way using Session Based Test Management and documented with Capture for JIRA.
Full stack details can be found here:
Requirements
You have a minimum of 2 years experience in a QA team, within a product based web team.
You're driven by the desire to work with the Development team to make a great product.
You love exploratory testing and you know when to use it.
You want to contribute to the continuous improvement of our Quality and Test processes.
You are technically proficient and a logical thinker.
You have the ability to learn independently and work efficiently.
You are detail orientated but can also see the bigger picture.
Benefits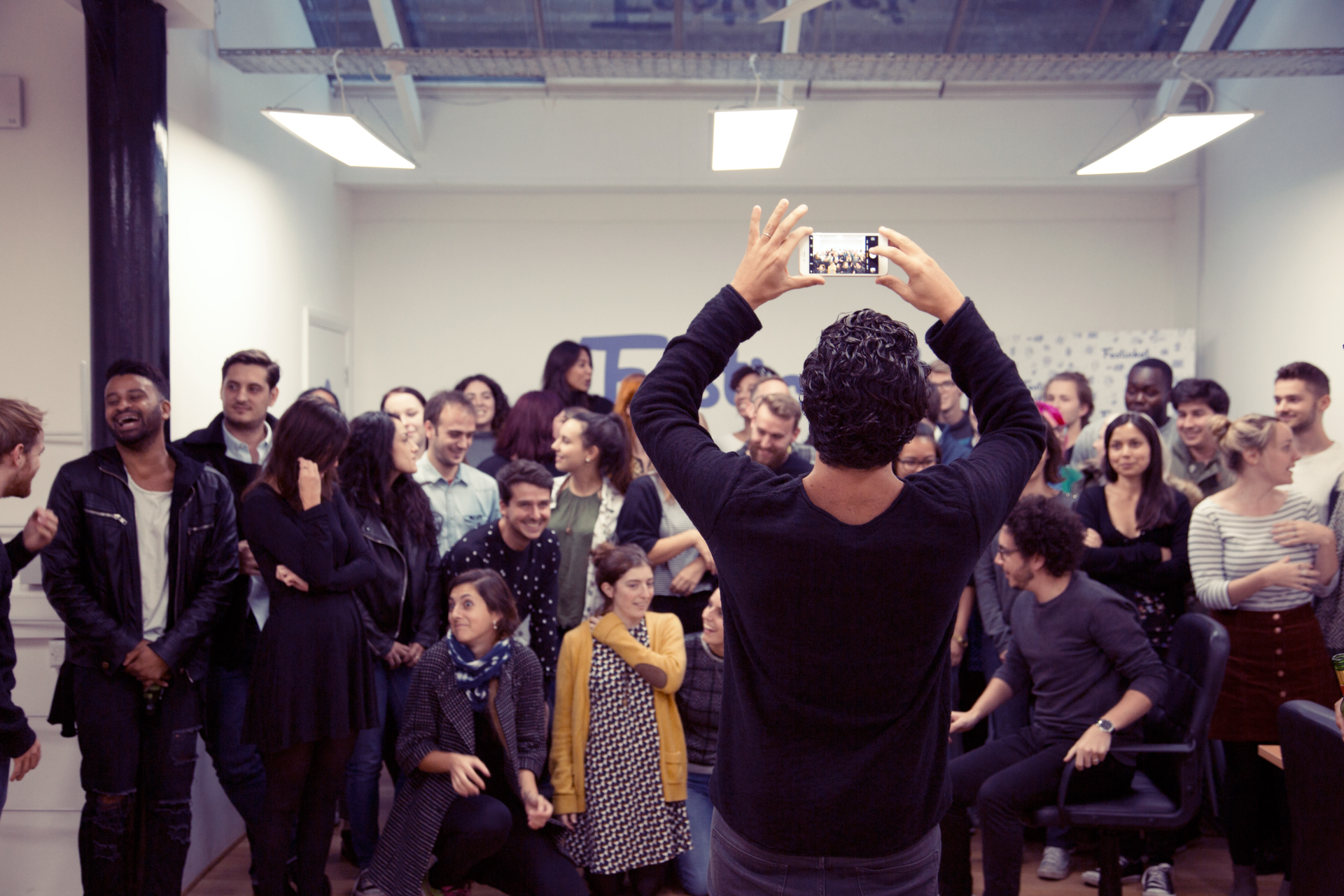 We're a team of 90 located in an amazing converted piano factory in Camden (NW1 8LH) a short stroll from Camden market and Primrose Hill. By joining us you will be part of one of the fastest growing music / travel start-up companies in Europe, where you will have ample opportunity for career progression as we continue to grow.

We have a company culture which is very idea orientated and driven but also very social. It's entirely normal at 6pm on a Friday for half the company to be drinking together in the office and then planning to head out for a night out.
Benefits also include:
Festicket workplace pension
Cycle to work scheme
Free tickets for music festivals worldwide
Free www.perkbox.com account offering discounts & savings on hundreds of exclusive company perks.
Free breakfast - including cereals, bread, marmalade, etc.
Weekly delivery of beers, food, snacks, fruits and drinks
Weekly Friday drinks
Fun monthly company events
Regular internal Ping Pong tournaments
Sales Trainings & budget for conferences
Remote working days allotments / work from home options
Regular team lunches
Perks - free Festicket T-shirts, Jumpers and more
Fun environment & great office next to Primrose Hill
Value driven start-up culture