Description
Festicket empowers music fans with a seamless service to discover and book tickets and travel packages for music festivals worldwide. Our platform offers an end-to-end experience for music travellers, an efficient two-sided marketplace for 1,500+ music festivals across 40 different countries, and a network of 5,000 suppliers for accommodation & travel packages. In five years, we have become Europe's largest music festival platform. 🙌
The Festicket Family is currently 140, and we're passionate about changing the face of live music experiences. Our head office is in Camden, London with smaller offices in Berlin, Amsterdam, Porto and San Francisco. 🌍

We're now post Series-D funded, and backed by some of the UK's largest VC funds. 🎉
We've been announced as #6 in the Sunday Times Tech Track 100 & a Tech City UK's Future Fifty company. 💪
Join us on our mission in transforming the way music fans discover, book tickets and travel packages for festivals around the world. 🚀🚀🚀
THE ROLE
Festicket is looking for a talented and enthusiastic Mid-level Product Designer (UI/UX) to join our creative team during an important time in building on our product and in turn help us develop our brand.
We are a small, passionate, productive design team working within an established startup environment. We are extremely user-centered and strive to make the best, possible experience for everyone who visits the website.
Reporting to the Head of Design, you will be involved in the entire end to end of a project from taking a brief and brainstorming ideas with your multidisciplinary team right through to pixel perfect delivery. Although the role is primarily UI/UX, we welcome additional skills surrounding graphic design & illustration which will benefit certain interface designs and other material relating to marketing for the company.
The role will give you the chance to learn from an awesome set of people and give you the opportunity to ship amazing product solutions that will be used by millions of festival fans around the world.
RESPONSIBILITIES
Contribute to high-level strategic decisions with the rest of the business.
Manage design projects from early stages of an idea, all the way through to implementation.
Create prototypes to test and iterate on ideas based on feedback to create friendly intuitive user interfaces.
Work closely with both Product, Design and Engineering teams.
Demonstrate clear logic behind your ideas and your creative process.
Keep developing the UI library, while maintaining the consistency between components.
Stay up-to-date on the latest design trends.
ATTITUDE
You are self-motivated and obsessed by the well organisation of your design files/folders.
You are a highly creative individual and love to share your ideas and talk about design.
You are determined to achieve high quality results in all projects you are working on
Requirements
2/3+ years experience as a Product Designer covering areas such as UI/UX and interaction.
Excellent understanding of the UX design process and its different phases.
Expertise crafting delightful responsive interfaces with a mobile first approach.
Able to maintain global consistency across a whole product.
Extraordinary attention to detail (typography, spacing, and colours).
Strong at visual design, creating illustrations & iconography.
Expert with design tools such as Sketch, Principle, Illustrator / Photoshop.
Familiar with communication tools such as Zeplin, Marvel App or Invision.
Benefits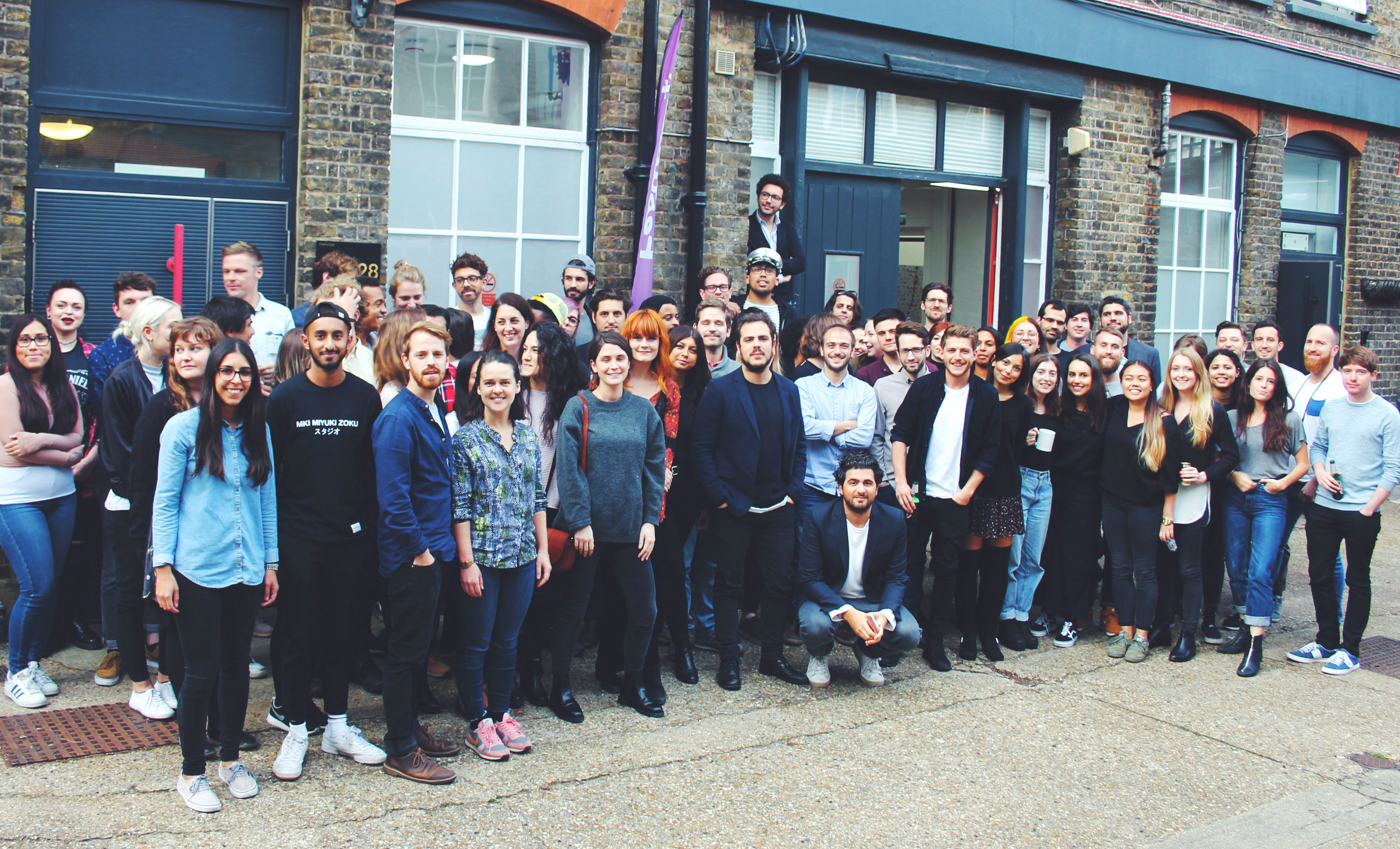 We're a team of 140 located in an amazing converted piano factory in Camden (NW1 8LH) a short stroll from Camden market and Primrose Hill. By joining us you will be part of one of the fastest growing music / travel start-up companies in Europe, where you will have ample opportunity for career progression as we continue to grow. 📈
We have a company culture which is very idea orientated and driven but also very social. It's entirely normal at 4pm on a Friday for half the company to be drinking together in the office & planning to head out for a night out. 🍻
Benefits & Perks also include:
25 days holiday per annum
15 sick days per annum
Discretionary flexible working from home
Festicket workplace pension
Cycle to work scheme
Travel season ticket loan
Opportunities to go to selected & partnered music festivals for free & all year round staff discount
Extra day holiday for your birthday
Free www.wagestream.co.uk account, offering great employee financial wellness
Management training programme
Free breakfast
Weekly delivery of beers, food, snacks, fruits and drinks
Weekly Friday drinks at 4pm on Friday
Regular team lunches
Fun monthly company events
Perks - free Festicket T-shirts, Jumpers and more
Value driven start-up culture
Upload your photo
Please provide an image in PNG, JPG or JPEG format.